Lady Gaga rocks a meat dress designed by creative director for Thierry Mugler, Nicola Formechetti, to the VMA
Lady Gaga pairs up once again with Nicola Formichetti, stylist of her infamous meat dress, to produce the soundtrack for Thierry Mugler's show. Nicola Formichetti recently was assigned as the creative director for Thierry Mugler and with the help of Twitter, Lady Gaga announces "I'm the musical director for the MUGLER show" showing in Paris, France.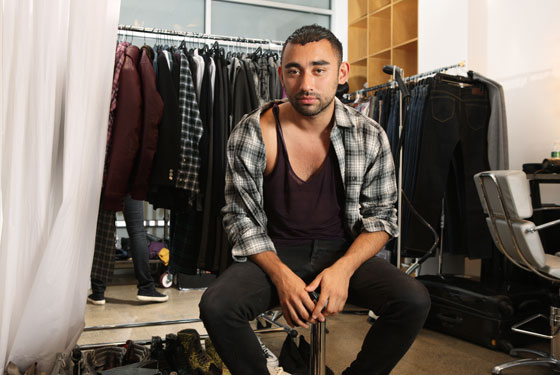 The two have dynamic chemistry and there is no doubt that they will produce a heart stopping show! They are having fun together and getting very inspired by Mugler and what he represents. With this show, Formechetti wants people to think, "OK, there's something new happening". He wants people to view something that is completely out of the box and we couldn't think of anyone better than Lady Gaga to do just that.
Lady Gaga featured in a Thierry Mugler ensemble.
The track has been selected and is being re-mixed by Gaga herself., which will include her never before heard track" Born This Way". Formechetti describes the soundtrack as " very hard, but pop at the same time". Sounds like the very best work of Gaga. Formechetti's final remark:" I heard it, I said, that's Mugler"!
We can't wait to hear what these two will come up with to blow our minds away. Watch the show today at 6p.m., Paris time and noon NYC time!
What are your views of the show and Lady Gaga's remix?
Don't forget to follow us, too!